About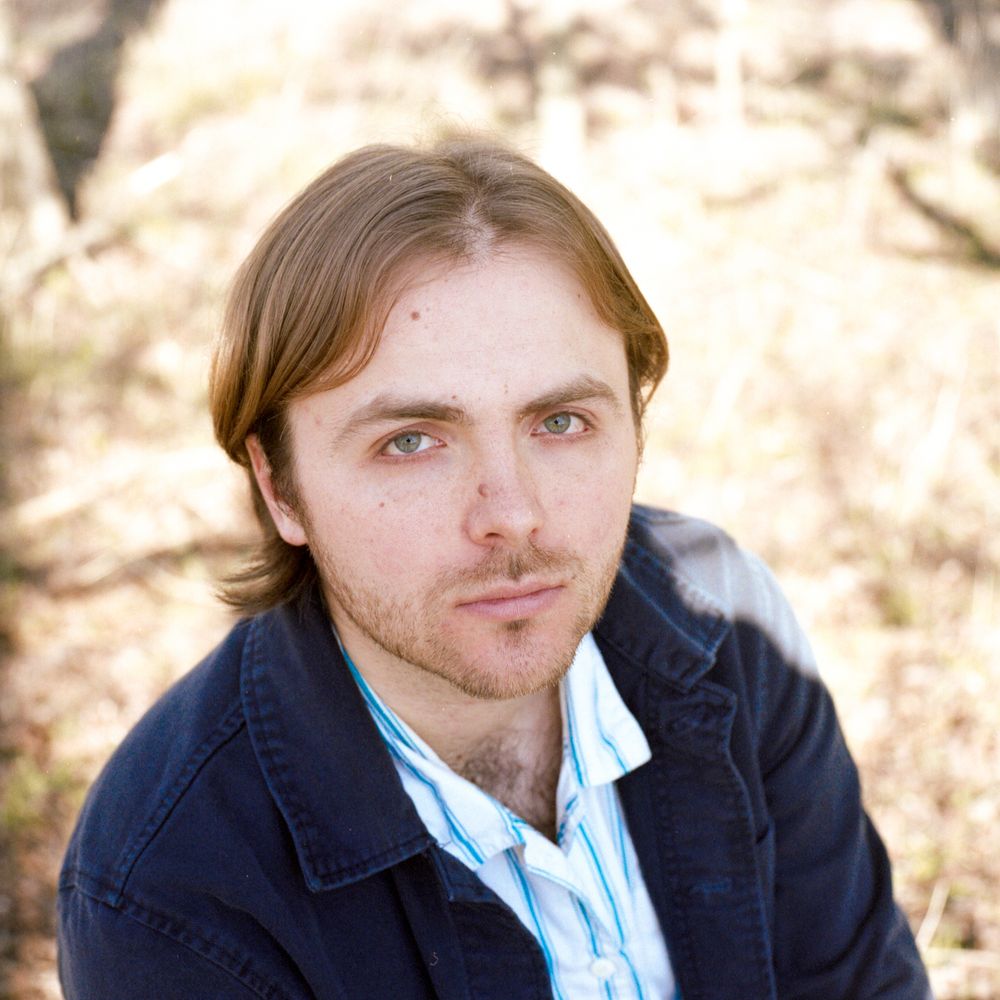 (photo by monica murray)
Will Orchard is a songwriter from the East Bay of Rhode Island. He began writing songs at a young age, and gradually became a presence in the Providence, RI music scene. He experienced his first artistic self-realization around age 16, and founded his experimental folk project, LittleBoyBigHeadOnBike, upon a mountain of home recorded releases. Inspired by the likes of Sparklehorse, Mount Eerie, and Frankie Cosmos, he became obsessed with prolificacy and fell in love with the process of home recording.
He eventually found his way to Boston, MA's Berklee College of Music, where he befriended members of indie-rock fixture, The Brazen Youth. He quickly found his way out of Berklee, residing at Ashlawn Farm with The Brazen Youth. It was during this time that he released his most significant projects as LittleBoyBigHeadOnBike, God Damn Wonderland and Big Blue Butterflies, produced by Charlie Dahlke of The Brazen Youth. It was also during this time that Orchard began to tour heavily around the Eastern US, both as a solo act and as a touring bassist for The Brazen Youth.
As he began shifting towards a slightly more Americana-centered sound, Orchard began playing under his own name. His first record as Will Orchard was released in early 2020. A homespun record, Old Friends on the Mountain was recorded in various living spaces in New England, but mixed in Providence, RI by one of Will's musical heroes, Jeff Prystowsky of The Low Anthem. During the initial phase of the pandemic, Orchard's first record attracted the attention of Producer Allen Tate of Brooklyn-based band San Fermin. The following record, I Reached My Hand Out was released in May 2021 via San Fermin's own label, Better Company Records. Utilizing a more synth-laden, but still folk-rock sound, the record featured a full band including singer/songwriter Jess Kerber. The record was eventually followed by a several month long DIY tour around the entire US and Europe.
2022 saw the release of the Go Home Instead EP, another collaboration with Allen Tate, but also featuring three other members of San Fermin. With string arrangements orchestrated by Ellis Ludwig-Leone and performed by Claire Wellin (Youth in a Roman Field), the instrumentation provided a lush and colorful backdrop for some of Orchard's most vulnerable and heartfelt lyrics to date. The EP has been praised as "Hush Folk Luminosity" by Glide Magazine and has received attention from numerous other indie music outlets.
Orchard's latest EP, Learning To Stand was released independently in May 2023, and was followed by tour dates around Europe and the US. He is currently based in Nashville, TN where he resides with his partner and fellow singer/songwriter, Jess Kerber, and their cat, Tahini.