About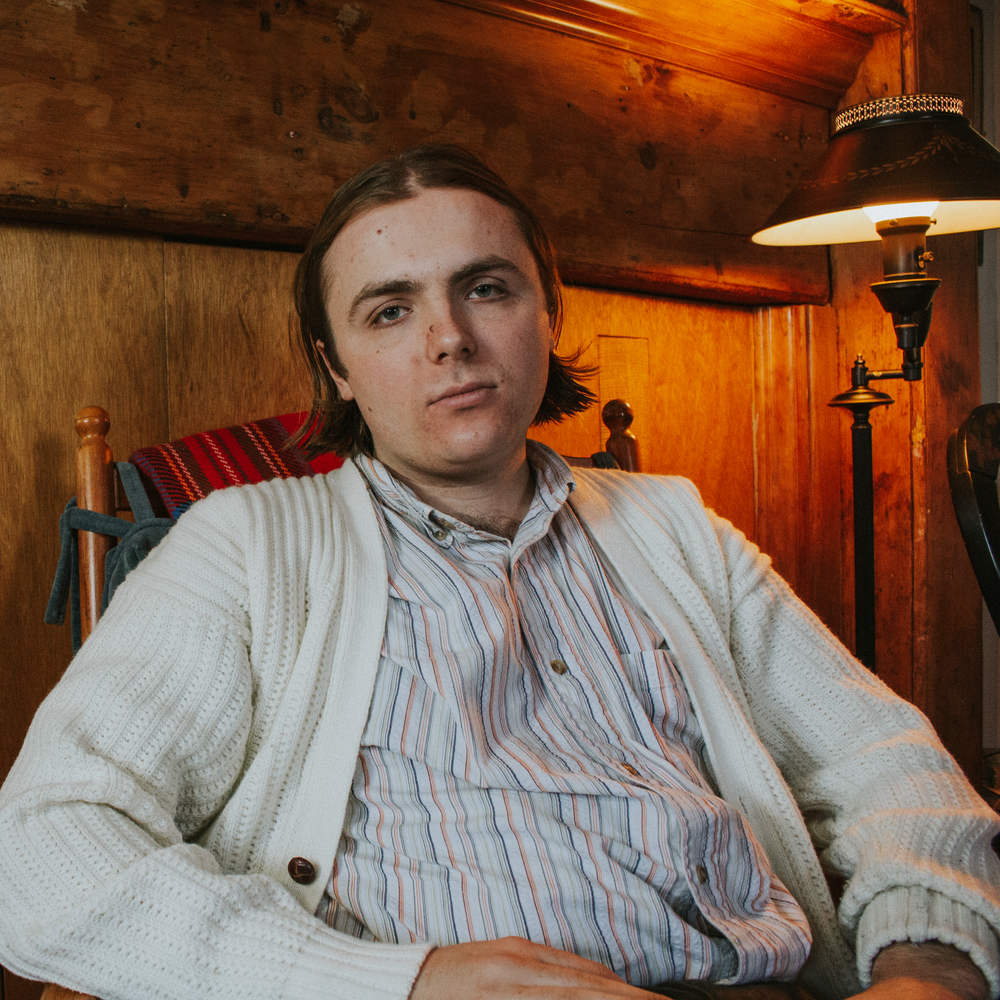 Will Orchard is a songwriter from the East bay of Rhode Island. He began writing songs as a teenager and dipped his feet into the Providence, RI music scene in the mid-2010's with his experimental folk project, LittleBoyBigHeadOnBike. Inspired by lo-fi artists such as Sparklehorse, Mount Eerie, and Frankie Cosmos, he dove deep into his own creative process by self releasing a collection of songs every week, until he had self-released 100 EPs and full length records as LittleBoyBigHeadOnBike by the age of 20.
During this time he began attending Berklee College of Music in Boston, MA, and befriended members of Connecticut's indie-rock wonder, The Brazen Youth. This friendship led him in and out of school on multiple occasions in order to live on Ashlawn Farm in Lyme, CT, and tour through small clubs, coffee shops and basements around the eastern US both as a solo artist and as a touring bassist for the Brazen Youth. 
Gradually, Orchard grew out of LittleBoyBigHeadOnBike, and crafted his first release as Will Orchard, titled Old Friends on the Mountain - self produced, and mixed by one of his musical heroes, Jeff Prystowsky of The Low Anthem. Will's newfound faith in interweaving acoustic guitars and delicate harmonies in a minimalist synth-laden frame seeped into his next release, a collaboration with producer Allen Tate of San Fermin. I Reached My Hand Out was released in 2021 via Better Company records, and heavily features singer/songwriter Jess Kerber. The release was eventually followed with an unrelenting, months-long, self-booked tour that took Orchard all around the United States and Europe. 
Orchard's latest release is the Go Home Instead EP (May 2022) out via Better Company. Featuring four members of San Fermin, the EP displays a vulnerable, dynamic and lush collection of songs decorated with sweeping strings and peppered with lo-fi charm. It is currently being followed by tour dates throughout the US.